People Moves
ANZ Announces New Chairman For 2014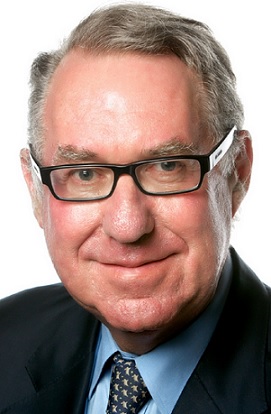 Australia-listed ANZ has named a new chairman for 2014, David Gonski, currently holding a number of chairmanship and directorship roles.
Australia and New Zealand Banking Group's board of directors has named a new chairman, David Gonski, effective from the start of 2014.
David Gonski has left his role as managing director and chairman of Future Fund and is set to join the ANZ board and succeed John Morschel as the new head in February 2014. After relinquishing some of his current commitments, he will assume the chairman post in May 2014. Gonski will stand for election as a director at the ANZ Annual General Meeting in December 2014. The statement did not specify Morschel's next plans.
Gonski is currently the chairman of Coca-Cola Amatil, the Guardians of the Future Fund, Investec Bank (Australia) and a director of Singapore Telecommunications. Previously, he was chairman of ASX Limited and a director of ANZ (from 2002 to 2007), Singapore Airlines and the Westfield Group.
ANZ saw growth across all key businesses in the year to 30 September 2013. Its Australian division grew profit 11 per cent in the year, driven by 7 per cent income growth and a 2 per cent decrease in expenses. The international and institutional banking arm expanded by 15 per cent, driven by productivity gains and ongoing credit quality improvements. The global wealth arm also grew profit by 36 per cent, now managing some $59 billion in investment and retirement savings in both Australia and New Zealand.
ANZ operates globally, with Asia offices located in Australia, New Zealand, China, Hong Kong, Indonesia, India, Japan, Korea, Malaysia, Philippines, Singapore and Thailand, among others.