People Moves
HK Alternatives Firm Hires Swiss Private Banking Exec To Lead International Efforts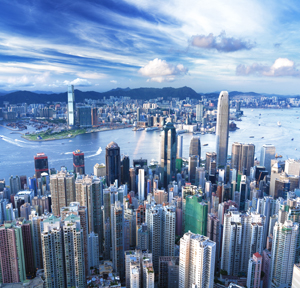 Hong Kong-based Cheetah Investment Management has appointed a former Syz & Co director to lead its international expansion efforts.
Cheetah Investment Management, the Hong Kong-based alternative fund management and advisory firm, has bulked up its internationalisation efforts with a senior hire.
Effective immediately, Brian MacDougall assumes the newly-created role of business development director to lead the company's plans to expand its services beyond Hong Kong and toward the US and Europe, it said in a statement. Cheetah has traditionally raised the majority of its fund from Asia where, as at 1 January 2014, it manages some $1 billion.
Before the appointment, MacDougall was the executive director of Swiss private bank Syz & Co following Syz's acquisition of Oria Capital, a fund of hedge fund business he had co-founded in 2004. According to Raymond Wong, managing director and founder of Cheetah, the company is moving to double its assets under management over the next few years, with international development as a key goal.
The company, specialising in alternative investment strategies, was established in 2002 and focuses on long-only absolute return funds, hedge funds, private equity funds and real estate funds. It is led by V-Nee Yeh, a veteran in the Asia investment industry and co-founder of Hong Kong fund manager Value Partners Group.