EXCLUSIVE: Phase Two Of Canada's Client Relationship Model Is "A Real Sea Change"
Eliane Chavagnon, Editor, Americas , 28 April 2014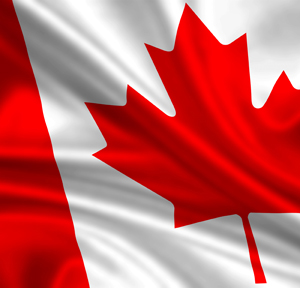 A range of industry figures working in the Canadian wealth management sector recently explained regulatory changes designed to make the sector more open, mirroring developments in countries such as the UK.
Equipos, a provider of private client reporting technology and communication tools, rolled out an educational initiative earlier this month to help Canadian firms understand changes brought about by phase two of the Client Relationship Model, effective this July.

The aim of CRM is to enhance investor protection in Canada through improved relationship disclosure, conflict management, and suitability and account performance reporting. Phase 2, known as CRM2, is focused on enriching investors' understanding of the cost and performance of their investments.

Co-sponsored by WealthBriefing, the programme launched on 9 April with a webinar during which panellists walked through the details of CRM2.

Mike Hendy, vice president of North America at Equipos, moderated the webinar, which also featured: Drew Brown, associate vice president at TD Wealth; Rebecca Cowdery, partner at Borden Ladner Gervais; Karim Manaa, partner at Deloitte; and Grace McSorley, executive director of business risk, regulatory affairs and governance at CIBC.

By way of background, Canadian buy-side investment management firms will - as required by the Canadian Securities Administrators - have to provide pre-trade disclosure of charges and disclose their compensation from debt transactions in trade confirmations as of July 15, 2014.

Next year, enhancements to client statements will be introduced, while in 2016 firms will be required to produce annual reports on charges and other compensation, as well as an annual investment performance report.

Andre Fok Kam, a consultant to the securities industry in Canada, told this publication that the main beneficiary of CRM should be retail investors who will be better able to evaluate the costs and benefits of using an advisor.

"Although advisors' initial response to CRM2 was rather less than enthusiastic, they are beginning to wake up to the marketing opportunities it provides. There is a growing body of evidence that investors who use advisors have better returns than those who don't. The mandatory disclosure of personal rates of returns will help quantify that gap," he said.

But, ultimately, it will be up to advisors to demonstrate the value of their advice.