FEATURE: FATCA - The Good, The Bad And The Ugly
Stephen Little, Reporter, London, 3 September 2014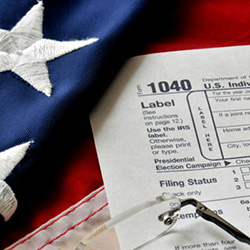 Following the implementation of FATCA two months ago, this publication takes a look at how the legislation has stepped up the pressure on US individuals and firms around the world.

US clients

The implementation of FATCA has forced firms to reconsider their business strategy, leaving many US expats struggling to find advice.

An increasing number of US citizens around the world have found themselves in what can only be described as a financial black hole, after being dropped by firms such as HSBC, UBS and Brewin Dolphin, which have decided they no longer wish to service Americans clients with foreign accounts.

Ross Badger, director at London-based wealth manager Satis Asset Management, which has a large number of US clients, said that firms were shedding US clients as the risk of servicing them was not worth it in view of the returns.

"Firms with a relatively small number of clients have decided that the risk was too great on the fee they might get from managing the US client's money. I would understand fully if that was their reason for doing it," said Badger.

"For smaller firms, the risks are even greater as they do not necessarily have the capital to cover any potential claim by the IRS on them," he added.

According to US Treasury Department figures published in the Federal Register last year, 3,000 US citizens handed in their passports - three times the average of the past five years. In the first quarter of 2014, 1,001 Americans gave up their passports or green cards, an increase of 47 per cent on the same period last year. It is also expected that a record number of US citizens will give up their passports this year, meaning more than 3,000 are forecast to do so before the end of 2014.

Badger said that this dramatic spike in American citizens renouncing their citizenship over previous years was directly attributable to the new legislation.

"We are finding that clients are contacting us and saying they want to renounce their citizenship, even though they do not want to. It is not because of the tax, it is because of the complexity. They feel that it is unfair and that they are being victimised because they are not in the US and their money is overseas," said Badger.

Offshore centres

Quarmby believes that the new regulation has huge implications for the Crown Dependencies and Overseas Territories and warned it could force firms out of business as clients seek greater privacy elsewhere.

"It's either going to drive the business in new directions, or it's going to force them out of business. High net worth individuals in the Crown Dependencies and Overseas Territories won't want their details disclosed to everyone and will probably choose another jurisdiction that does not have automatic disclosure," said Quarmby.

He said that FATCA would leave fiduciary providers wondering how to attract new business or even to retain the business they already have.

"Many firms are adapting their business model and are actively looking for clients not resident in Europe and are opening offices in Dubai and are also interested in Chinese business and opening offices in Hong Kong," he added.

William Byrne, head of technical at Jersey Finance, is confident that Jersey is adequately resourced and suitably positioned to absorb the impact of the new reporting requirements, but felt that smaller or newer international finance centres may find themselves more challenged through having less well-developed regulatory infrastructure.

"We live with regulation and have done for years, so we will be able to cope. For those jurisdictions that do not have such a long history of financial services provision I think there could be some vulnerabilities highlighted; they may find that they do not have in place the requisite mechanisms, trained personnel and, frankly, experience with which to meet what will no doubt be demanding international expectations," said Byrne.

"Jersey has for many years pitched itself at the more sophisticated end of the market and has proved itself extremely resilient when faced with increased supervision and regulation. I do not think you can say the same about all finance centres, whether offshore or onshore. There is a marked differential between the standards required across jurisdictions and this could well be exposed by international reporting requirements," he added.